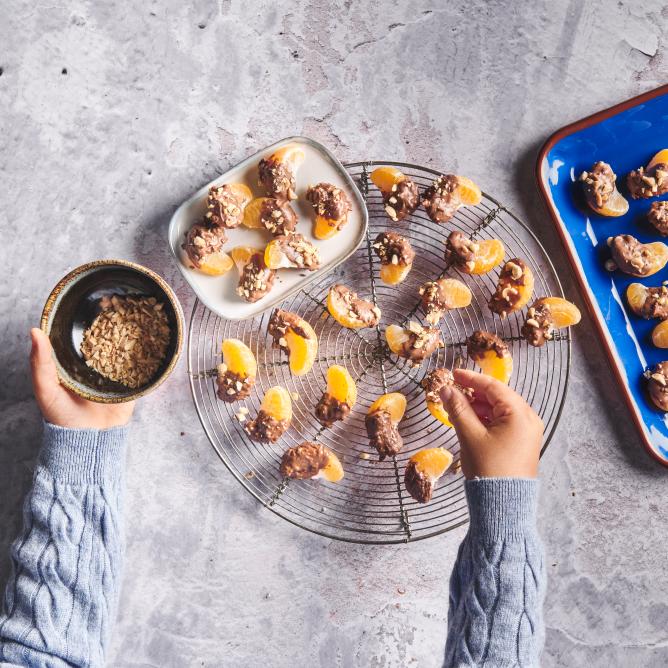 Nutrition facts per serving:
Energy in kcal

about 30

Fat

about 2g

Carbohydrates

about 2g

Protein

about 1g
This is needed
This is needed
for 30 pieces
Preparation
3 tangerine
80 g unshelled peanuts
Tools
Apron, Bowl, Pan, Paring knife, Rubber spatula, Timer, Cutting board, Kitchen scales, Cooling rack
View these products
And that's how it's done
And that's how it's done
Preparation
Peel the mandarins, divide into segments, set aside. Shell and finely chop the peanuts.
Peanut chocolate
Break the chocolate into pieces, place in a thin-sided bowl, suspend over a gently simmering bain-marie, ensuring that the bowl does not touch the water. Melt the chocolate, stir until smooth, add half the peanuts, mix.
Mandarins
Dip the mandarin segments half way into the peanut chocolate, leave to dry on a rack. Sprinkle with remaining peanuts, leave to cool. Leave the mandarin segments to dry in the fridge for approx. 20 mins.